Promotion 27
Hometown Heroes: Kirkwood Trooper Recognized For I-81 Dogs Rescue
Wednesday, June 12th 2019, 11:08 AM EDT
Our May 15 ServPro Hometown Heroes feature recognizes NYSP Trooper Timothy S. Conklin, who was awarded the Animal Rescue Award by the American Red Cross.
He found the driver about a half mile away, cradling a severely injured dog.
Another dog followed the man as he walked along the side of the road.
The operator of the tractor-trailer, who does not wish to be identified, told Trooper Conklin that he saw an older Blue Dodge Durango on Interstate 81 throw the dogs from the car as it traveled along at highway speed.
The dogs landed on the pavement, suffering multiple injuries.
The tractor-trailer operator said he immediately stopped his rig and went to help the dogs.
Trooper Conklin helped give first aid to the dogs and called for a K-9 unit/ Troopers Matthew Strobeck and Matthew Hand arrived shortly after.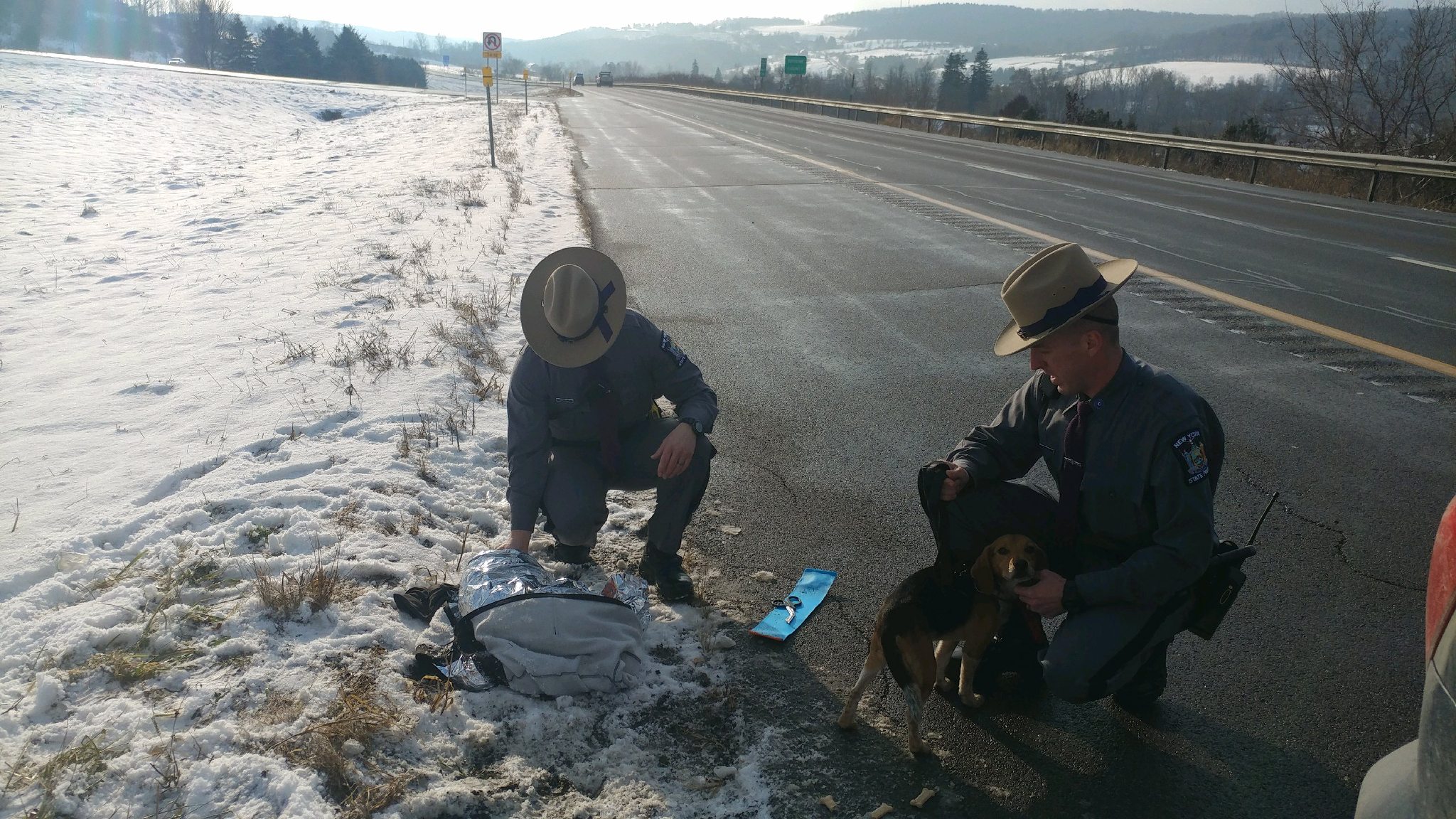 Trooper Conklin also contacted the Broome County Humane Society, which took the dogs and transported them to a veterinarian.
One of the dogs received only superficial injuries, but the other dog sustained multiple fractures and internal injuries.
This dog was treated at Cornell's Companion Animal Hospital and survived.
Had it not been for the actions of the tractor-trailer operator and Trooper Conklin, both dogs could have died.
The investigation into the incident continues; the driver of the suspect vehicle has not been identified or located, although a reward has been offered. Both dogs have recovered from their injuries and were placed together in a loving home.