Worker Killed In Fuel Storage Tank Explosion At Town of Dickinson Gas Station
Posted:
Updated:
UPDATE :
The victim killed in Friday's industrial accident at a Speedway on Front Street in the town of Dickinson has been identified as Arthur M. Hines, 57, of Syracuse.

New York State Police at Binghamton and emergency personnel were dispatched to 704 Front Street around 1:41 p.m. for a report of an explosion.

An investigation revealed that Hines was working for the Syracuse affiliate of Environmental Product and Services of Vermont and was inside an underground tank, cleaning it when an explosion occurred.
----
New York State Police officials say a Syracuse-area man was killed on the job Friday after an underground fuel storage tank exploded at the Speedway/McDonald's on Old Front Street.
Officials say the crew that has been doing work at the gas station are from a company in Syracuse called Environmental Products Of Vermont. Authorities say there was a flash-bang explosion while the man was drilling inside the tank.
"One of the workers was down inside the tank, which is about 8 ft deep and doing some clean-up and was using a drill when an explosion occurred," says New York State Police Captain Scott Heggelke.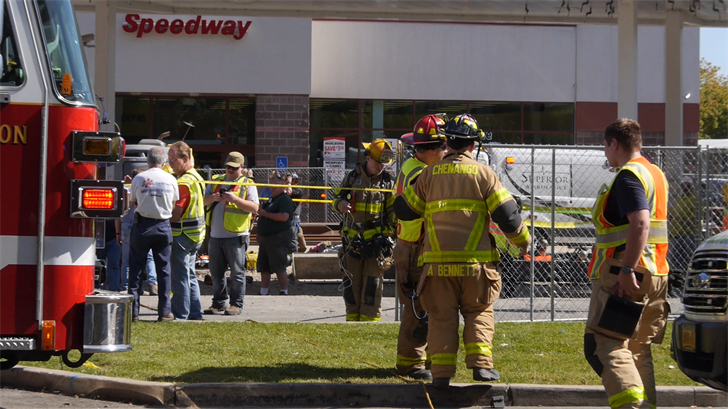 OSHA has been notified about the incident and will be investigating.
No residents were evacuated during the incident and the road was opened back up to traffic shorty after 2:30 pm.
The investigation is ongoing. We do not yet know what the type of fuel inside the tank.
Fox 40 will bring you details as more information becomes available.
Officials responded to the report shortly before 2 p.m.