Barron finishes off surprise run to win 2019 Dick's Open
Posted:
Updated:
Doug Barron was denied a sponsors' exemption into the field for the Dick's Sporting Goods Open, had to qualify for a spot on Monday, had his second round halted by rain, woke up at 4:30 AM Sunday to finish his second round before playing a full 18 holes later in the day - which were also interrupted for two hours by rain - but as the sun set on the 2019 Dick's Open, both literally and figuratively, the relative unknown left Broome County with a tournament win and memories to last a life time, and took home $307,500 as well.
Despite winning by two strokes, Barron had to hold off Hall of Famer Fred Couples and fight off the elements to secure the victory. Couples entered the final round at 6-under, five shots back of Barron at -11 after completing his second round early Sunday morning following Saturday's weather suspension. But Couples, making his first appearance at En-Joie since 1995, notched 9 birdies to head into the clubhouse with a share of the lead at -15. Shortly after Couples finished his round, and with Barron having just teed off on 15, lightning and rain in the area halted play for over two hours. After the weather cleared and the En-Joie Grounds Crew whipped the course back into playing condition, Barron birdied 15 to take the lead at -16, parred 16, and birdied 17 to move to -17 and effectively seal the tournament win with an emphatic fist pump.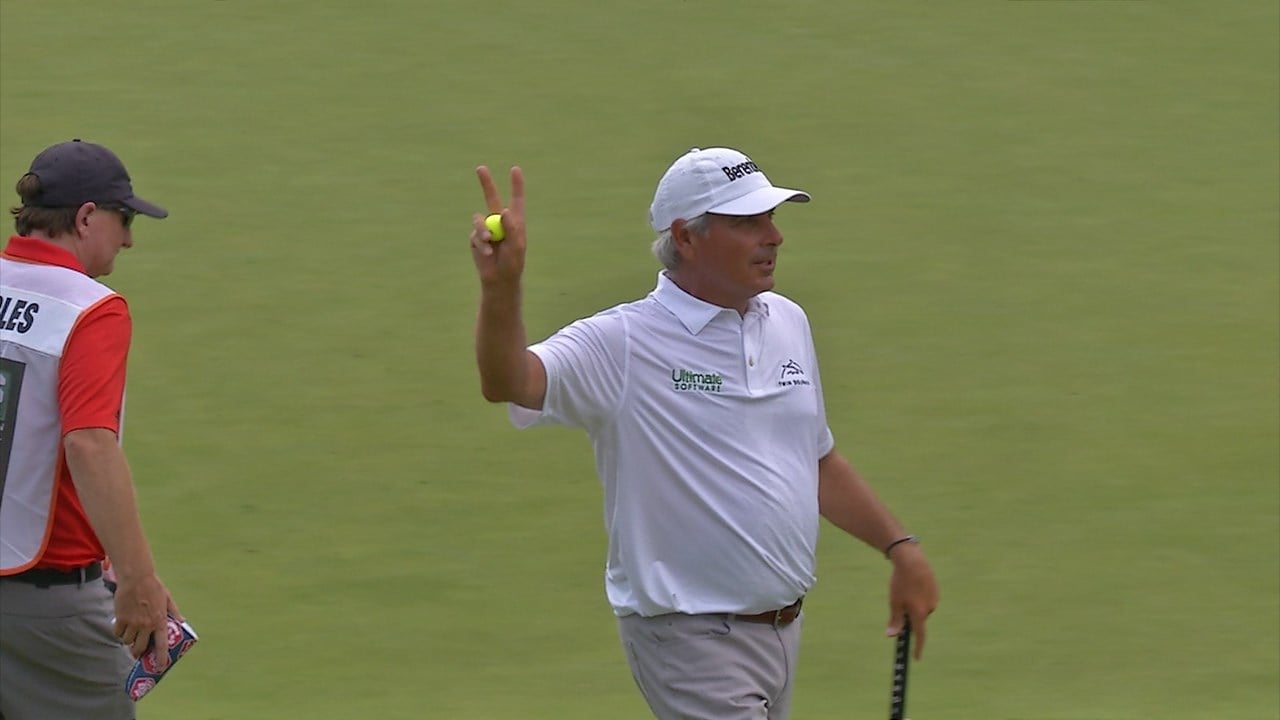 Hitting his tee shot down the middle of the 18th fairway was icing on the cake giving Barron four strokes of breathing room between him and Couples. The crowd, thinned out by the two-hour rain delay, was no less enthusiastic as he made the walk up to the 18th green fists pumping and smiles galore. With putter in hand, Barron narrowly missed a birdie putt and, laughing it off, tapped in for par before officially celebrating as the newest Dick's Open Champion.
The tournament win, his first on the PGA Tour Champions, was, as he called it, justification for missing move-in day for his son Buzz at Mississippi State.
Barron's 2019 Dick's Sporting Goods Open appearance is just his second event on the PGA Tour Champions. He turned 50 just last month and finished 5th at the British Senior Open in his Champions Tour debut. Before he even signed his scorecard to end the day, he was able to officially commit to next week's Boeing Classic in Seattle, the first of his life changing moments - he will never have to qualify for a tournament again.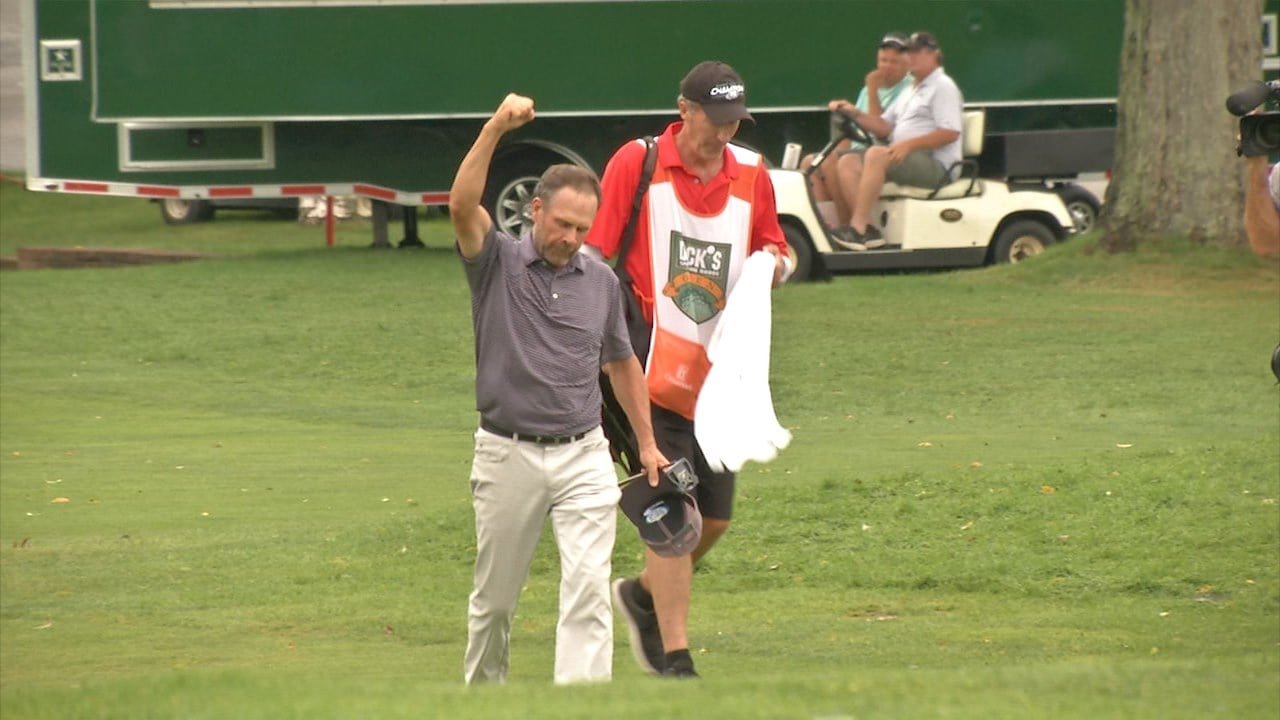 Not only did Barron make personal history, but tournament history as well. He's the first person ever to win the Dick's Open after leading after each of the first two rounds and just the second qualifier to win the event joining 2012 Champion Willie Wood on that list.
Woody Austin shot 5-under on Sunday to finish at -13 in third place. Hall of Famer Colin Montgomerie and 2017 Champion Scott McCarron finished tied for 4th at 12-under. Miguel Angel Jimenez, who shared the lead after Friday, tied for 6th with Kevin Sutherland and Scott Parel. Kenny Perry, Duffy Waldorf, Billy Andrade, and Marco Dawson rounded out the top 10, tying for 9th at -10.
Joey Sindelar, Horseheads native and fan favorite, has been sideline by injuries for a bulk of the summer but returned to En-Joie for one of his favorite events. Entering the day at -2, Sindelar put together one of the hottest rounds of the day Sunday converting five birdies through his first ten holes before bogeying 15 and finishing at 6-under tied for 24th, his highest finish of the season.
With golf legend Jack Nicklaus and country music superstar Keith Urban providing plenty of excitement earlier in the week, Sunday giving fans one of the most remarkable stories of any previous champion, the 2019 Dick's Sporting Goods Open will be hard to top. Be careful not to tell that to Tournament Director John Karedes who promises 2020 will be even better as they will be celebrating 50 years of professional golf in Endicott.