Press Release
Design911 Warns Car Owners of the Dangers of the Growing Counterfeit Porsche Parts Market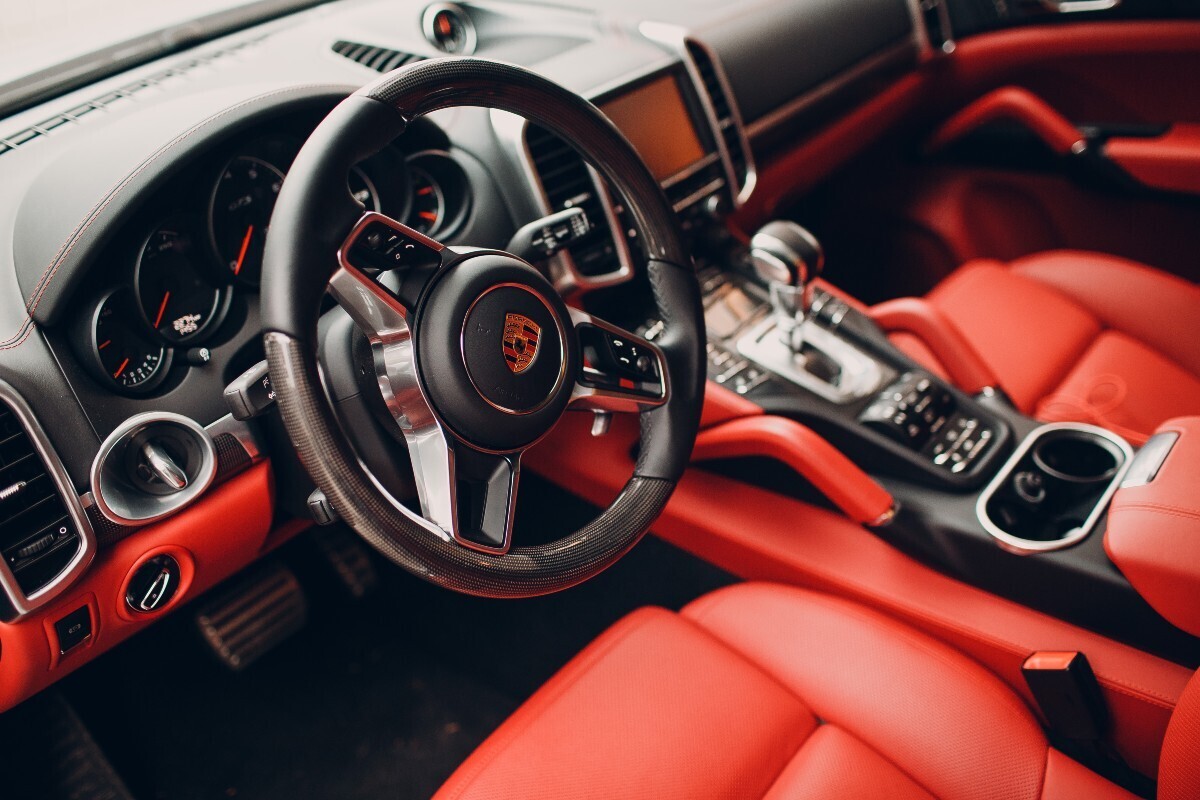 Premium Porsche OEM parts and Porsche merchandise supplier, Design911, has cautioned drivers, restorers and classic car collectors to ensure any accessories, replacement parts, or performance-related upgrades are authentic, genuine quality Porsche-approved, as activity in the counterfeit market spikes.
Design911, a Porsche OEM parts expert, notes that shortages, particularly in electronic components and digital chips used in more recent models, have contributed to surges in fake, low-quality and untested parts, many of which may be sold to unsuspecting mechanics, garages or consumers under the guise of being genuine.
Approved Porsche parts dealers can source a wide array of components, from lighting to engine rebuild parts, suspension upgrades to multimedia devices, and Design911 advises all Porsche owners and enthusiasts to reconsider buying online from any unapproved or unverified source, including marketplaces and reseller portals.
Increases in Counterfeit Porsche Parts and Components
Multiple factors have contributed to the rise in fake parts and components with uncertain origins. Raw material shortages, backlogs in production capacity following the pandemic and rising shipping costs have allowed organised criminals and opportunist counterfeit suppliers to seize the market demand.
Autocar reported in March 2023 that thieves primarily focused on stealing high-end vehicles had turned their attention to stripping parts for resale, with the West Midlands Police confirming significant increases in thefts of both cars and parts. The force arrested over 50 criminals with suspected involvement during one seven-day period.
However, the issue is not confined to any specific region:
In 2021, UK customs officials seized over 1.86 million counterfeit vehicle products.
Over 125,000 components were removed from marketplaces and social media platforms, where they were suspected as stolen or counterfeit.
The ongoing Russian invasion of Ukraine has also impacted the global supply of batteries for electric cars, semiconductor chips and vehicle production, meaning that a greater number of older vehicles remain in use and require necessary service repairs and parts replacements.
The Risks of Counterfeit Vehicle Parts
While an element of the issue related to counterfeit parts is around intellectual property and impersonating authentic parts by copying quality marks and approval stamps, there is also a serious public safety hazard.
Some of the most severe outcomes, where counterfeit parts do not adhere to regulatory standards, safety testing requirements or material quality legislation, can mean components such as brake pads cause collisions, often resulting in injuries or fatalities.
The European Agency for Criminal Justice Cooperation convened six months ago to discuss tougher sentencing, where fake car parts are a factor in lethal road accidents.
It found that 7% of all seized 'dangerous goods' were counterfeit vehicle components, which carry the highest value of all confiscated illegal goods, with many listed for sale on sites such as social media marketplaces, eBay, Alibaba and Wish, where the lack of controls allows sellers to list fake parts without checks in place.
Going forward, reforms may allow prosecutors to charge counterfeit suppliers with fraud, assault and battery, and manslaughter, alongside charges related to copyright infringements and intellectual property crimes.
In the meantime, every buyer of a Porsche part must take steps to protect themselves from unnecessary safety risks or potential involvement in criminal proceedings by confirming that their supplier, and the component they are purchasing, are authentic.
Expert Advice on Sourcing Approved and Authentic Porsche Parts
Managing Director of Design911, Karl Chopra, says: "While counterfeit Porsche components are unsafe for use, and without any adherence to strict road safety legislation, the sophistication of counterfeit production may mean that visually, it is very hard to spot a fake product.
The difference emerges when a vehicle is being driven, and components do not respond or operate correctly, with potentially deadly consequences. Parts specialists can immediately identify the variations in stamps or quality marks that indicate a fake item, but mechanics, retrofitters and Porsche enthusiasts may not.
Fake parts are most commonly fitted inadvertently where workshop owners have no knowledge that counterfeit items have filtered into supply chains. Essential features like vehicle braking components can cause the most danger, which could also give rise to criminal or legal liability in some scenarios.
All vehicle parts replacements, upgrades and repairs should be sourced through an authorised parts dealership, and our knowledgeable teams are on hand to advise if you have any concerns about the authenticity of a part or wish to purchase replacements with the assurance of Porsche-approved quality."
Tom Harper-Ward
Design 911
+44 (0)208 500 8811
Design911 has established itself as the market leader, offering trade and retail customers a full range of OEM and aftermarket Porsche parts for general servicing and rebuild as well as restoration and tuning for the UK, European and world-wide markets. The Design911.co.uk website now sports a Porsche parts finder to help you get the exact aftermarket Porsche part your need. The company's impressive 34,000 sq. ft Essex headquarters comprise sales department, warehouse, workshop and body shop, as well as a showroom of classic Porsches for sale. We pride ourselves that we will be the company that can supply 'every part for every Porsche'.
Source Company: https://www.design911.co.uk
Source: Woya - Digital PR
Information contained on this page is provided by an independent third-party content provider. Frankly and this Site make no warranties or representations in connection therewith. If you are affiliated with this page and would like it removed please contact [email protected]