BREAKING: Nicaraguan Judge Finds Orlando Tercero Guilty Of Killing BU Student Haley Anderson
Posted:
Updated:
BINGHAMTON, N.Y. -
UPDATE (4:11 p.m.): Orlando Tercero has been found guilty of killing fellow Binghamton University student Haley Anderson. That decision came from a judge in Nicaragua, where Tercero fled after the crime and where he's been standing trial for the past month.
A sentencing date has not yet been set. Tercero is charged with femicide, which under Nicaraguan law specifically deals with violence against women. Broome County District Attorney Steve Cornwell says that charge carries a minimum sentence of 25 years in prison.
Given a chance to address the court before a sentence is decided, Anderson's parents Gordon and Karen both petitioned the judge to impose the maximum sentence on Tercero.
Tercero is also charged with the crime in Broome County. Cornwell says with the extradition request denied by Nicaraguan authorities, ways of getting Tercero back here to stand trial are very limited. He says the case will remain open and if Tercero were to ever be released or escape and end up in either the U.S. or a country we have an extradition agreement with, he could be arrested on the still-active warrant and face a second trial where the crime happened.
(2:39 p.m.): A verdict is expected Friday afternoon in the trial for Orlando Tercero, the former Binghamton University student accused of killing his classmate, 22-year-old Haley Anderson in an Oak Street apartment in 2018.
Tercero, who police say fled the country after the crime, is on trial in Nicaragua.
Just after 2 p.m., the Nicaraguan court adjourned for an hour to allow the judge to make a decision. Haley Anderson's parents and the media have been following the trial via a video stream in the Broome County District Attorney's Office.
During closing arguments the Assistant District Attorney in Nicaragua said there can be no doubt that Tercero killed Anderson due to jealousy, strangling her in his Oak Street apartment. Friends of Anderson testified that she wanted to distance herself from Tercero and was not interested in pursuing a relationship, but that he wanted more.
Prosecutors say Tercero was the only one who could have committed the crime. His roommates were home on break and it was only him and Anderson in the apartment. She says Tercero as good as admitted to the crime by leaving behind a note, begging for forgiveness, and again in a phone call to his sister who he told he "made a mistake." Hours later he was on a plane to Nicaragua.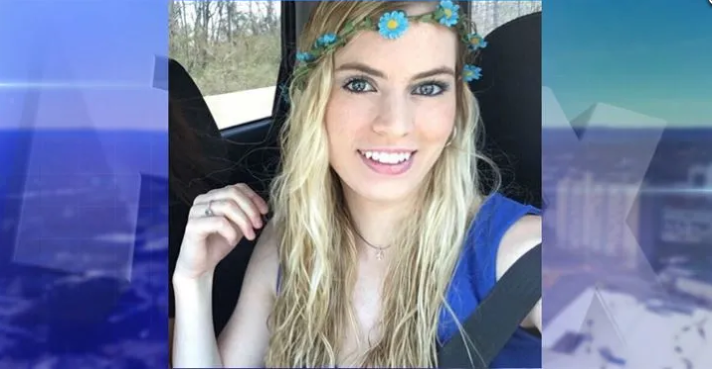 Tercero is charged with murder in the U.S. and femicide in Nicaragua. The Nicaraguan Assistant District Attorney explained in her closing arguments what the charge of femicide means. She says that is a charge brought against someone for committing homicide against a female in an intimate relationship.
Tercero's lawyer attempted to use a psychiatric defense, but during closings said he didn't get all he had asked for out of the psychiatric evaluation and the psychiatrist who testified. The psychiatrist who did the evaluation on Tercero in March of 2018, testified that as far as he could determine, Tercero's mental state was sound.
The defense argues that mental states can change from moment to moment and what the doctor found in his interview may not be reflective of what Tercero's mind was at the time of the incident.
The psychiatrist testified that during an interview, Tercero admitted to him he and Anderson were together the night of March 6th 2018. The doctor says Tercero told him they were drinking and he woke up to find Anderson dead. Tercero allegedly told the doctor he didn't know what to do and wanted to kill himself.
Only parts of the psychiatrists testimony will be used in the judge's decision. She says she will not use anything said between the doctor and Tercero in her decision, only the medical evidence.