Winter Weather ADVISORY in effect for:
Overdose Deaths Decrease Following March Spike
Posted:
Updated: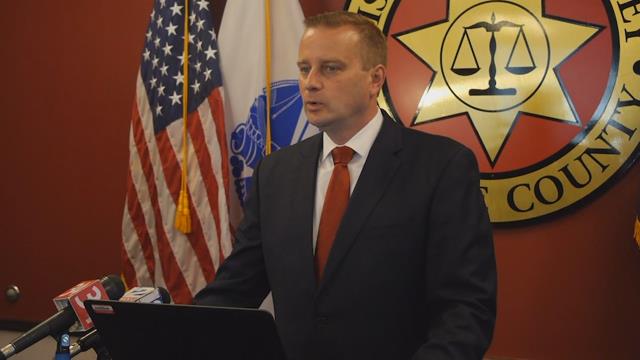 Broome County District Attorney Steve Cornwell Friday morning released overdose death data for the second quarter of 2019; six deaths have been confirmed for the months of April, May and June.
Second quarter overdose deaths by year:
2019: 6
2018: 4
2017: 19
2016: 13
During the month of March, Broome County reported 12 deaths, including six in a 10-day period, prompting officials to declare the State of Emergency. District Attorney Steve Cornwell, County Executive Jason Garnar, Office of Emergency Services Director Michael Ponticiello, and Public Health Director Rebecca Kaufman created a Drug Overdose Response Team to monitor and respond to the spike in overdoses (fatal and non-fatal).
As part of this effort, specific scenarios and criteria have been developed to identify an irregular spike in drug overdoses including historical data, trends, frequency, potency, etc. In the event of a spike in overdoses, the team will convene an emergency meeting to evaluate the situation and implement a plan to reduce the harm to the public.