Broome DA Race: Battisti Accuses Korchak Of Filing Fake Indictment, Korchak Cites A Clerical Error
Posted:
Updated:
BINGHAMTON, N.Y. -
Broome County District Attorney candidate Paul Battisti is accusing his opponent, the current Chief Assistant DA Michael Korchak, of filing a fake indictment. Battisti says this was against one of his clients and done on purpose for political gain.
"I find that very troubling, considering who signed the indictment and dirty politics and individuals using their position for political gain. It's not right and it's not fair and it's horrible," says Battisti.
The indictment in question is dated May 23rd and signed by a grand jury foreperson and Korchak.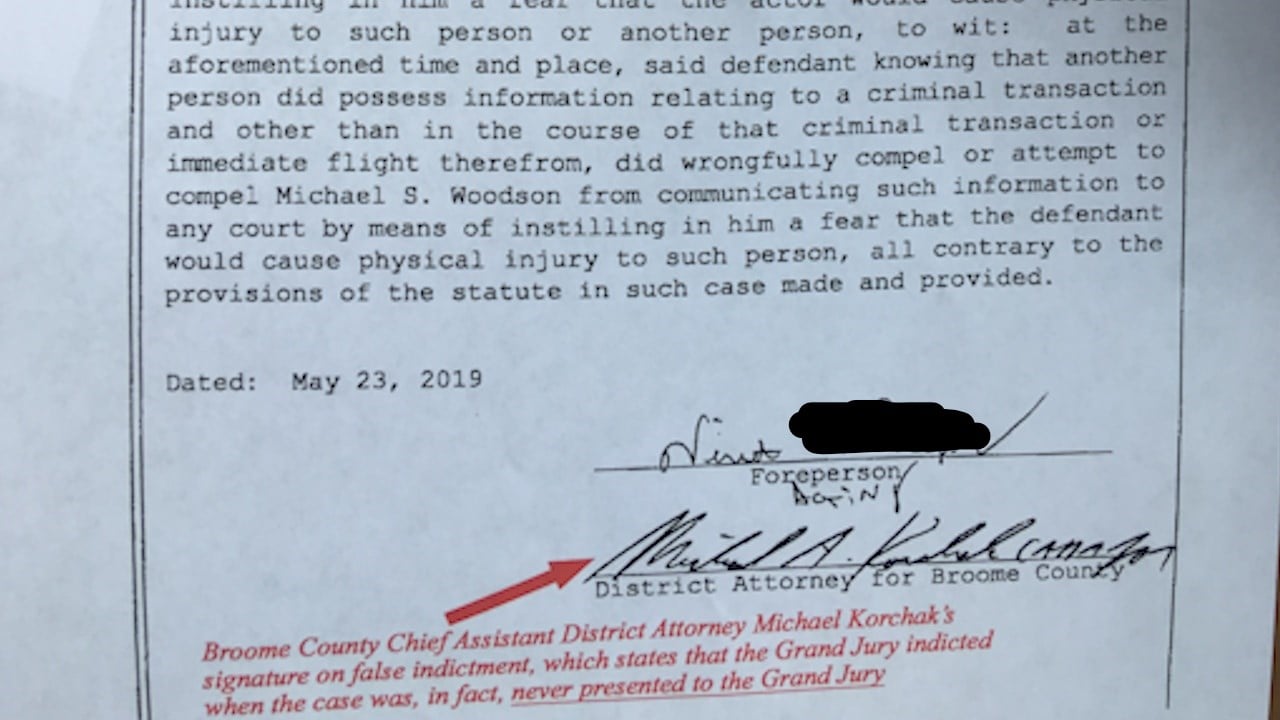 On that same date, an Assistant District Attorney sent a letter to Johnson City Village Court, making a motion to dismiss the charges.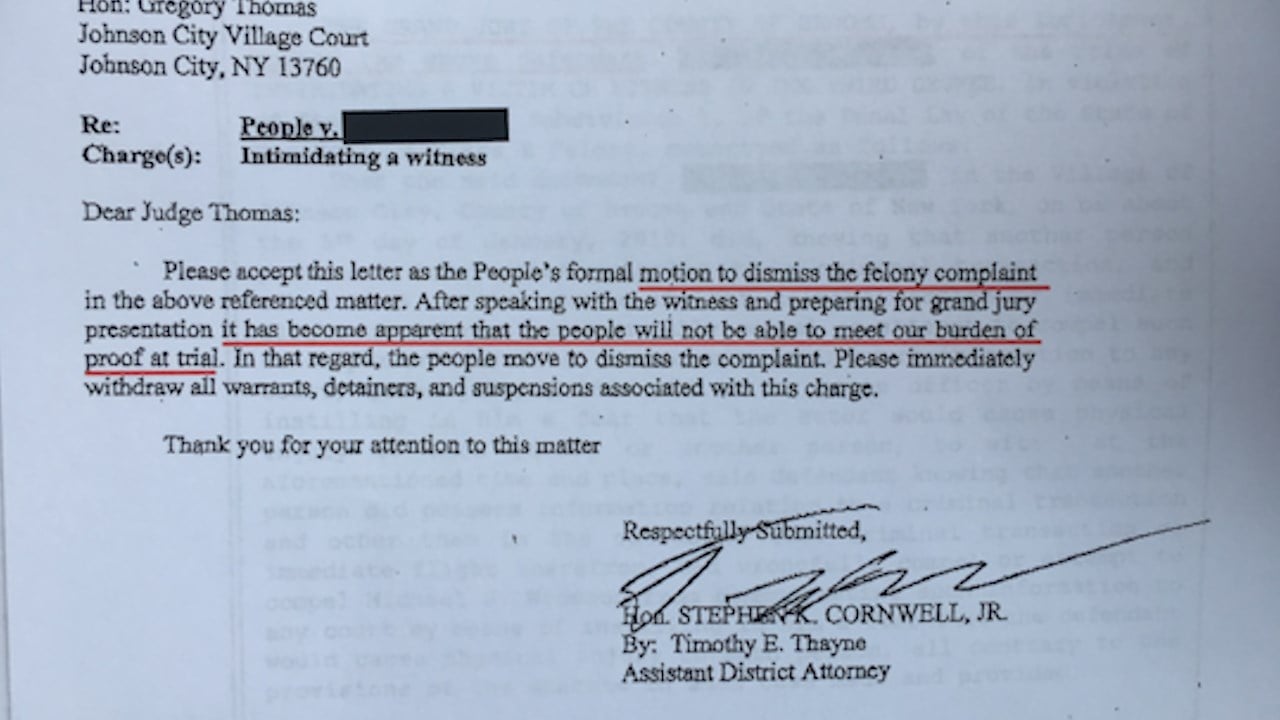 A second letter, dated May 30th, was sent to the Broome County Court moving to dismiss that indictment that Battisti says was falsified. The letter reads: "The matter was never presented to or voted by the grand jury" and adds "I apologize for any inconvenience this may have caused the court or the defense."
Battisti says Korchak "bypassed" the grand jury system. He has written letters to the 6th Judicial District and the U.S. Attorney General demanding action.
"Korchak's negligence should frighten every member of our community," says Battisti, "If he falsely filed an indictment for a person for a crime without the oversight of a grand jury proceeding, any of us could be next."
In response to the accusation that he fabricated an indictment, Korchak says: "That's the most ridiculous thing I've ever heard of."
Korchak says this was a clerical error that was dealt with immediately, pointing to the letter sent on May 30th moving to dismiss that indictment. The charges were dismissed and the subject did not spend any time in jail.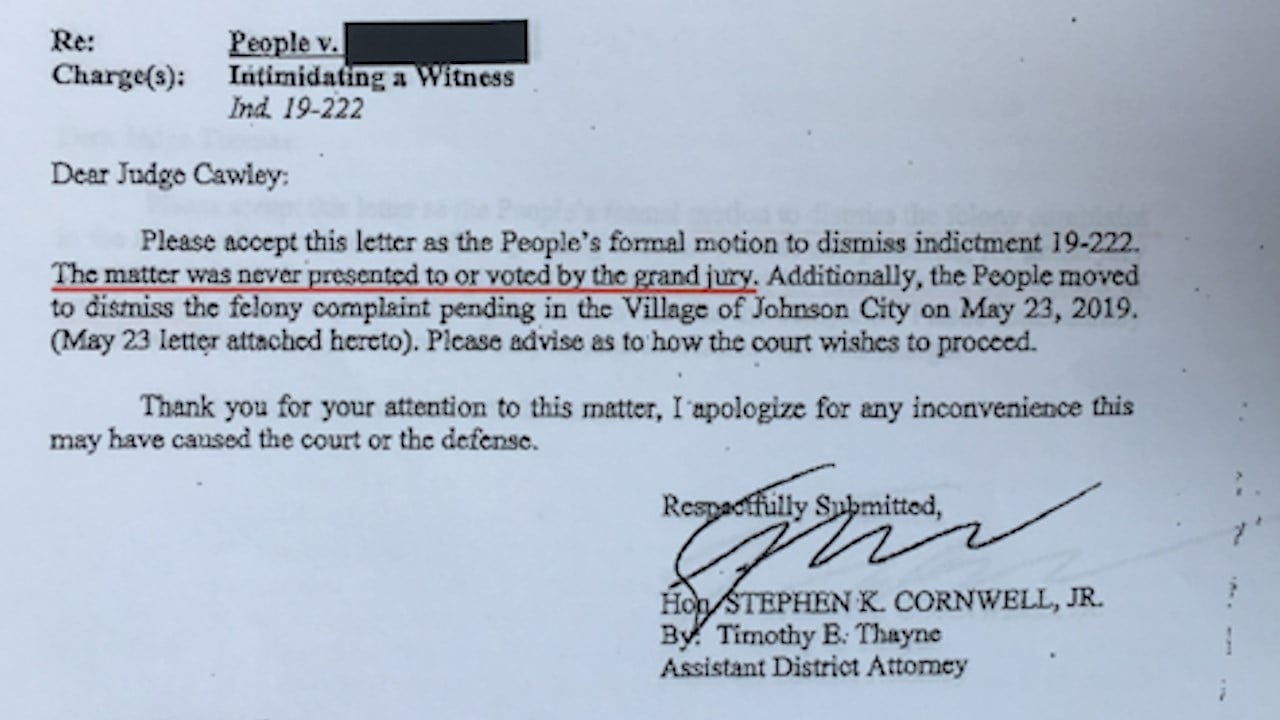 While he can not speak on the specifics of this case due to the documents Battisti handed out technically being sealed, Korchak does explain that the grand jury foreperson signed the paperwork and submitted it in error. That's when it passed over Korchak's desk.
"In this particular case, I reviewed documents for legal sufficiency and legal accuracy," says Korchak, "I was not in the grand jury, I was not with the grand jury foreperson who submitted the paperwork, I specifically reviewed them for legal accuracy."
Korchak says there is a grand jury schedule and sometimes cases get pulled off that schedule at the last minute. The Chief Assistant DA says sometimes previously prepared paperwork for those postponed or dismissed cases still end up in the grand jury room. In this case, the motion to dismiss the case was sent to the Johnson City Village Court on the same date printed on the indictment.